CUSTOM MODULAR PROCESS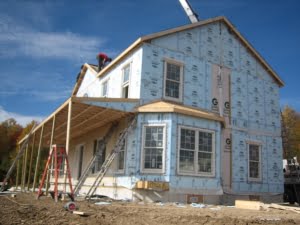 At NorthWood Homes, Inc., our objective is to provide you with a home you'll love. The following is a brief overview of what we do to ensure that this objective is achieved:
Guide the entire building project to ensure that it runs smoothly

Lend our expertise to the design of your home, be that a standard floor plan with your modifications or a custom design of your own.

Assist you with the permitting process, including obtaining certified blueprints.

Help you find a mortgage/ financing package.

If required, assist with the installation of your foundation.

Deliver to your site a home which is about 90% complete.

Provide the crane and set crew to set the house on your foundation.

Refer sub-contractors whom we use on a regular basis to perform the finish work.